Stay Safe This Season With Winter Vehicle Maintenance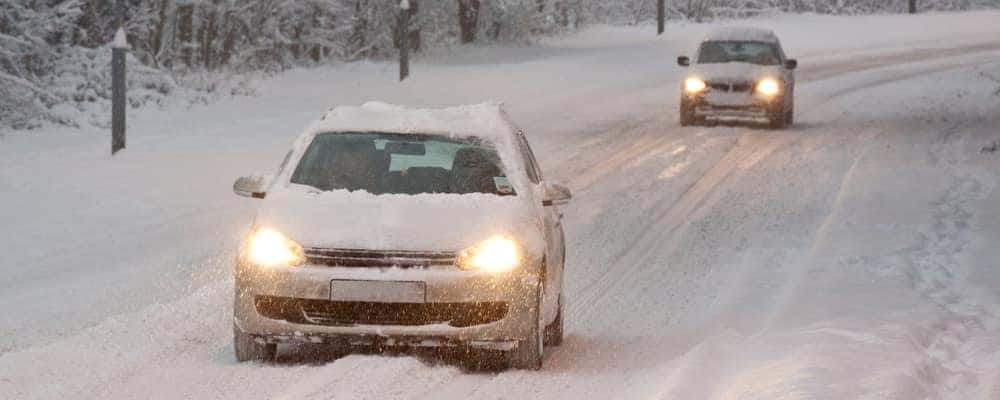 Winter is coming, and our service team here at Mancari's wants to make sure you're up on your winter vehicle maintenance so you're prepared to take on the roads of Oak Lawn safely. Our service department is staffed by ASE certified technicians who understand the importance of quality workmanship year round, plus we offer some great savings with coupons. It's crucial to ensure the following key components are in good working order:
Headlights, tail lights, brake lights, and turn signal bulbs
Battery
Windshield wipers
Tires
Brakes
Winter Vehicle Maintenance is Integral to Your Safety
The first step to staying on top of winter vehicle issues is making sure you're on track of regularly scheduled maintenance. The worst time for something to go wrong would be in the middle of a snow storm, so be sure you've got your tune up and oil change done before snow comes our way in Orland Park. Additionally, you'll want to have the following performed:
Lighting: With long nights ahead, it's essential that all exterior lighting is working so other drivers can see you on the road as well as for your own visibility.
Battery: A dead battery is never a good thing, but not being able to start the car when winter winds are whipping can be dangerous.
Windshield Wipers: You never know when flurries will begin to fall, and ice takes quite a toll on the health of your wipers, so be sure to have blades replaced.
Tires: Tire health is integral to your safety in the winter months, as you need adequate tire pressure and tread to drive safely with as much traction as you can get.
Brakes: When roads are icy, you'll need maximum stopping power from your brake pads and rotors to get the shortest stopping distance possible.
Schedule Service Before Winter Starts at Mancari's
Schedule an appointment today to have your winter vehicle maintenance performed by ASE certified technicians at Mancari's. If we see anything that needs a fix, or fluids that need to be changed, we'll have you covered. Chicago area customers can call us at 708-377-5836 to make an appointment, and as always, don't hesitate to contact us online with any concerns!