2019 Dodge Grand Caravan Review Near Cicero, IL
---
---
---
2019 Dodge Grand Caravan – Family minivan in Cicero, IL
The 2019 Dodge Grand Caravan has everything a mom on the go could want to make her family's ride smooth, easy, safe, and comfortable. This van does not skimp on features and offers comfort and technology everyone will appreciate.
There's room for everyone's necessities and gear. Diaper bag, soccer ball, change of clothes? No worries. This van has you covered with lots of storage. 2019 Dodge Grand Caravan is affordable and friendly to your pocketbook.
This minivan is a great family package by Dodge for the residents of Illinois. Equipped with most modern amenities, best possible tech features and very comfortable interior along with wonderful ambient, 2019 Dodge Grand Caravan is turned into a mini home while you are on the go.
---
An Affordable Family Vehicle
A family minivan has to be an affordable vehicle and
2019 Grand Caravan
has been designed while keeping in mind the affordability factor of small families. However, Dodge has not compromised on quality and the value a family minivan has to deliver.
Mancari of Oak Lawn
can help you afford this great new minivan for sure. Have a look that how we can do it:
With an MSRP starting at $26,250
Save up to $3000 off of MSRP
Available at 0-2.49% APR for qualified buyers
Lease option of $299 a month for 39 months
With an MPG of 25 on the highway, get going where you want to go as it won't break the bank.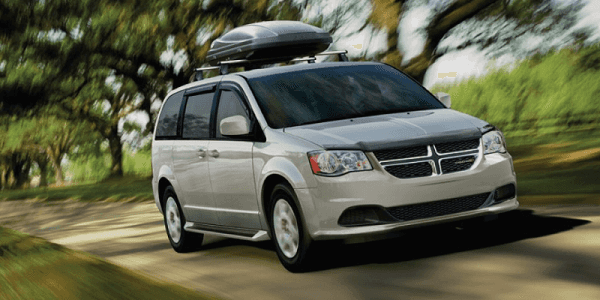 New Grand Caravan Inventory
---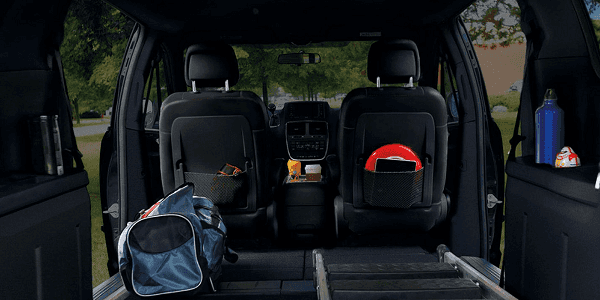 Apply For Financing
Passenger & Cargo Space
This seven passenger
2019 Dodge Grand Caravan
offers space for everyone in the family and all your stuff.
Easily changeable seating configuration
Front seat storage
Super Stow N Go – when the second row seats are not stored, there is 12 ft³ of storage in floor bins
7 passenger roomy seating
Stow N Go the middle and rear seats for more than 140 ft³ of space
Storage behind the third row seat
Bring the whole family to Mancari's of Oak Lawn and check out the space in the new 2019 Dodge Grand Caravan
---
Interior Features
Minivans are made to be family friendly and comfortable, and the
2019 Dodge Grand Caravan
will not let you down.
Sunshades option
Illuminated cup holders
Third row that flips backwards for tailgating
Available power front seats with lumbar adjustment
Available adjustable LED reading lights
Available Super Console with two power outlets and four cup holders
Observation mirror so mom can keep an eye on the kids in the back seats
Ease into the comfort of 2019 Dodge Grand Caravan at Mancari's Chrysler Dodge Jeep RAM of Oak Lawn and take one from our lot to test drive today.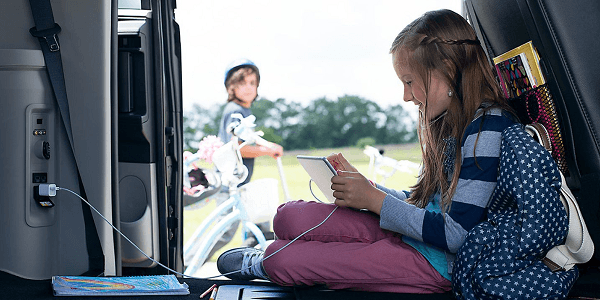 Value Your Trade-In
---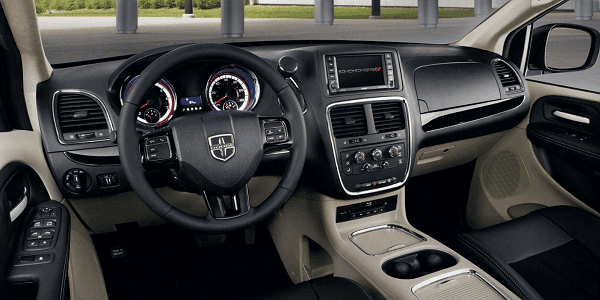 New Dodge Specials
Technology
The
New Grand Caravan
is decked to impress with technology. The
2019 Dodge Grand Caravan
has features even teenagers will be thrilled with! Entertainment packages are available so that parents can listen to their choice of music, while the kids in the back can play games or watch a movie with wireless headphones.
Available Web by Mopar
USB Port to connect your smartphone directly
Available three zone automatic temperature control
5″ touchscreen with different levels of navigation
Available DVD entertainment system with wireless headphones
UConnect Voice command
---
Safety
Family is everything and thats why the
Grand Caravan
was engineered to be extremely safe.
2019 Dodge Grand Caravan
helps parents to have peace of mind with many features to keep your precious ones safe.
LATCH System
All Speed traction control
Steel safety frame
Seven advanced airbags
Parkview rear back up camera
Child protective door locks
Electronic stability control
Active front seat head restraints
Crumple zones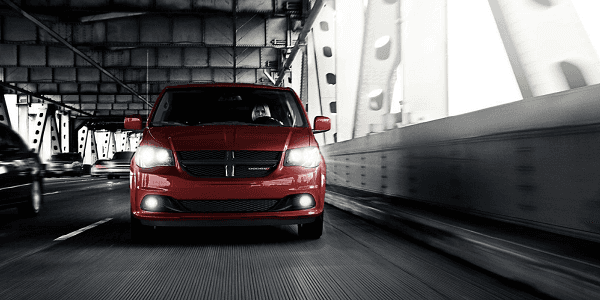 True Cash Offer
---
Why Buy From a New Dodge Grand Caravan from Mancari's serving Cicero, IL?
Our passion has brought us to Cicero, IL as we have been serving our people for years and years. Our aim at Mancari's Chrysler Dodge Jeep RAM, is to make everyone drive regardless of their credit score.
So never jump to conclusions about your credit rather talk to our finance experts who have been helping customers with bad credit, charge offs and they have tackled many other similar scenarios besides these. We claim to be a customer focused dealership and you can visit us to experience our hospitality yourself.
You are only twenty minutes away from Mancari's Chrysler Dodge Jeep RAM and you may find us without any trouble at 4630W 95th St in Oak Lawn.
---
18

Matching Vehicles

Found

VIN: 2C4RDGBG6KR501028

Stock #: 55019D-9

Explore Payment Options

Compare and Save Real-Time Bank Offers
Customize Your Monthly Payment
Get Instant Trade-In Estimate

* 6 Cylinder engine * * GREAT DEAL AT $18,459 * * 2019 ** Dodge * * Grand Caravan * * SE * If you're looking for a smooth ride, look no further than ...

[ more ]

Explore Payment Options

Compare and Save Real-Time Bank Offers
Customize Your Monthly Payment
Get Instant Trade-In Estimate

* 6 Cylinder engine * * GREAT DEAL AT $18,459 * * 2019 ** Dodge * * Grand Caravan * * SE * If you're looking for a smooth ride, look no further than this 2019 Dodge Grand Caravan SE with a rear air conditioning, backup camera, braking assist, dual climate control, stability control, traction control, a MP3 player, anti-lock brakes, dual airbags, and side air bag system. It has a 6 Cylinder engine. For a good-looking vehicle from the inside out, this car features a dazzling red exterior along with a black/light graystone interior. With an unbeatable 4-star crash test rating, this mini van puts safety first. Interested? Call today and schedule a test drive! Please Keep in mind... Nationwide shipping available, Just ask! We accept all offers and approve most, Mancari's of Oak Lawn guarantees the best prices in the Midwest! Appointments are highly recommended, Call us today @ 708-423-1700. Please keep in mind our inventory changes daily. Tax, title, license and doc fees extra. Price includes: $2,750 - 2019 Retail Consumer Cash **CK1 (excl WE). Exp. 01/02/2019, $500 - Midwest 2019 Retail Bonus Cash MWCKA1. Exp. 01/02/2019

VIN: 2C4RDGBG4KR501027

Stock #: 55016D-9

Explore Payment Options

Compare and Save Real-Time Bank Offers
Customize Your Monthly Payment
Get Instant Trade-In Estimate

* 6 Cylinder engine * * GREAT DEAL AT $23,431 * * 2019 ** Dodge * * Grand Caravan * * SE * With such great unique features like a rear air conditionin ...

[ more ]

Explore Payment Options

Compare and Save Real-Time Bank Offers
Customize Your Monthly Payment
Get Instant Trade-In Estimate

* 6 Cylinder engine * * GREAT DEAL AT $23,431 * * 2019 ** Dodge * * Grand Caravan * * SE * With such great unique features like a rear air conditioning, backup camera, braking assist, dual climate control, stability control, traction control, a MP3 player, anti-lock brakes, dual airbags, and side air bag system, you'll be excited to take this 2019 Dodge Grand Caravan SE for a ride. It comes with a 6 Cylinder engine. A stunning indigo blue exterior and a black/light graystone interior are just what you need in your next ride. You can trust this mini van because it has a crash test rating of 4 out of 5 stars! This is the vehicle you have been waiting for! Call now to schedule a test drive! Please Keep in mind... Nationwide shipping available, Just ask! We accept all offers and approve most, Mancari's of Oak Lawn guarantees the best prices in the Midwest! Appointments are highly recommended, Call us today @ 708-423-1700. Please keep in mind our inventory changes daily. Tax, title, license and doc fees extra. Price includes: $2,750 - 2019 Retail Consumer Cash **CK1 (excl WE). Exp. 01/02/2019, $500 - Midwest 2019 Retail Bonus Cash MWCKA1. Exp. 01/02/2019

VIN: 2C4RDGBGXKR602542

Stock #: 55037D-9

Explore Payment Options

Compare and Save Real-Time Bank Offers
Customize Your Monthly Payment
Get Instant Trade-In Estimate

* 6 Cylinder engine * * GREAT DEAL AT $24,999 * * 2019 ** Dodge * * Grand Caravan * * SE * You'll love the look and feel of this 2019 Dodge Grand Cara ...

[ more ]

Explore Payment Options

Compare and Save Real-Time Bank Offers
Customize Your Monthly Payment
Get Instant Trade-In Estimate

* 6 Cylinder engine * * GREAT DEAL AT $24,999 * * 2019 ** Dodge * * Grand Caravan * * SE * You'll love the look and feel of this 2019 Dodge Grand Caravan SE, which features a rear air conditioning, backup camera, braking assist, dual climate control, stability control, traction control, a MP3 player, anti-lock brakes, dual airbags, and side air bag system. It has a 6 Cylinder engine. For a good-looking vehicle from the inside out, this car features a sharp billet clearcoat exterior along with a black/light graystone interior. This one scored a crash test rating of 4 out of 5 stars. Don't regret waiting on this one! Call today to schedule your test drive. Please Keep in mind... Nationwide shipping available, Just ask! We accept all offers and approve most, Mancari's of Oak Lawn guarantees the best prices in the Midwest! Appointments are highly recommended, Call us today @ 708-423-1700. Please keep in mind our inventory changes daily. Tax, title, license and doc fees extra. Price includes: $2,750 - 2019 Retail Consumer Cash **CK1 (excl WE). Exp. 01/02/2019, $500 - Midwest 2019 Retail Bonus Cash MWCKA1. Exp. 01/02/2019

VIN: 2C4RDGBG1KR602543

Stock #: 55036D-9

Explore Payment Options

Compare and Save Real-Time Bank Offers
Customize Your Monthly Payment
Get Instant Trade-In Estimate

* 6 Cylinder engine * * GREAT DEAL AT $24,999 * * 2019 ** Dodge * * Grand Caravan * * SE * This 2019 Dodge Grand Caravan SE boasts features like a rea ...

[ more ]

Explore Payment Options

Compare and Save Real-Time Bank Offers
Customize Your Monthly Payment
Get Instant Trade-In Estimate

* 6 Cylinder engine * * GREAT DEAL AT $24,999 * * 2019 ** Dodge * * Grand Caravan * * SE * This 2019 Dodge Grand Caravan SE boasts features like a rear air conditioning, backup camera, braking assist, dual climate control, stability control, traction control, a MP3 player, anti-lock brakes, dual airbags, and side air bag system and will not disappoint. It comes with a 6 Cylinder engine. It has a sleek red exterior and a black/light graystone interior. Looking to buy a safer mini van? Look no further! This one passed the crash test with 4 out of 5 stars. Don't wait on this one. Schedule a test drive today! Please Keep in mind... Nationwide shipping available, Just ask! We accept all offers and approve most, Mancari's of Oak Lawn guarantees the best prices in the Midwest! Appointments are highly recommended, Call us today @ 708-423-1700. Please keep in mind our inventory changes daily. Tax, title, license and doc fees extra. Price includes: $2,750 - 2019 Retail Consumer Cash **CK1 (excl WE). Exp. 01/02/2019, $500 - Midwest 2019 Retail Bonus Cash MWCKA1. Exp. 01/02/2019

VIN: 2C4RDGBG3KR503271

Stock #: 55005D-9

Explore Payment Options

Compare and Save Real-Time Bank Offers
Customize Your Monthly Payment
Get Instant Trade-In Estimate

* 6 Cylinder engine * * GREAT DEAL AT $25,810 * * 2019 ** Dodge * * Grand Caravan * * SE * This 2019 Dodge Grand Caravan SE is a real winner with feat ...

[ more ]

Explore Payment Options

Compare and Save Real-Time Bank Offers
Customize Your Monthly Payment
Get Instant Trade-In Estimate

* 6 Cylinder engine * * GREAT DEAL AT $25,810 * * 2019 ** Dodge * * Grand Caravan * * SE * This 2019 Dodge Grand Caravan SE is a real winner with features like a rear air conditioning, backup camera, braking assist, dual climate control, stability control, traction control, a MP3 player, anti-lock brakes, dual airbags, and side air bag system. It comes with a 6 Cylinder engine. For a good-looking vehicle from the inside out, this car features a classic billet clearcoat exterior along with a black interior. With an unbeatable 4-star crash test rating, this mini van puts safety first. View this beauty and our entire inventory today! Call for more details. Please Keep in mind... Nationwide shipping available, Just ask! We accept all offers and approve most, Mancari's of Oak Lawn guarantees the best prices in the Midwest! Appointments are highly recommended, Call us today @ 708-423-1700. Please keep in mind our inventory changes daily. Tax, title, license and doc fees extra. Price includes: $2,750 - 2019 Retail Consumer Cash **CK1 (excl WE). Exp. 01/02/2019, $500 - Midwest 2019 Retail Bonus Cash MWCKA1. Exp. 01/02/2019

VIN: 2C4RDGBG1KR503270

Stock #: 55020D-9

Explore Payment Options

Compare and Save Real-Time Bank Offers
Customize Your Monthly Payment
Get Instant Trade-In Estimate

* 6 Cylinder engine * * GREAT DEAL AT $25,810 * * 2019 ** Dodge * * Grand Caravan * * SE * For a top driving experience, check out this 2019 Dodge Gr ...

[ more ]

Explore Payment Options

Compare and Save Real-Time Bank Offers
Customize Your Monthly Payment
Get Instant Trade-In Estimate

* 6 Cylinder engine * * GREAT DEAL AT $25,810 * * 2019 ** Dodge * * Grand Caravan * * SE * For a top driving experience, check out this 2019 Dodge Grand Caravan SE with a rear air conditioning, backup camera, braking assist, dual climate control, stability control, traction control, a MP3 player, anti-lock brakes, dual airbags, and side air bag system. It comes with a 6 Cylinder engine. It has a suave billet clearcoat exterior and a black interior. Drive away with an impeccable 4-star crash test rating and prepare yourself for any situation. Good cars sell fast! Give us a call and schedule an appointment today! Please Keep in mind... Nationwide shipping available, Just ask! We accept all offers and approve most, Mancari's of Oak Lawn guarantees the best prices in the Midwest! Appointments are highly recommended, Call us today @ 708-423-1700. Please keep in mind our inventory changes daily. Tax, title, license and doc fees extra. Price includes: $2,750 - 2019 Retail Consumer Cash **CK1 (excl WE). Exp. 01/02/2019, $500 - Midwest 2019 Retail Bonus Cash MWCKA1. Exp. 01/02/2019

VIN: 2C4RDGBG4KR503277

Stock #: 55017D-9

Explore Payment Options

Compare and Save Real-Time Bank Offers
Customize Your Monthly Payment
Get Instant Trade-In Estimate

* 6 Cylinder engine * * GREAT DEAL AT $25,810 * * 2019 ** Dodge * * Grand Caravan * * SE * For a smoother ride, opt for this 2019 Dodge Grand Caravan ...

[ more ]

Explore Payment Options

Compare and Save Real-Time Bank Offers
Customize Your Monthly Payment
Get Instant Trade-In Estimate

* 6 Cylinder engine * * GREAT DEAL AT $25,810 * * 2019 ** Dodge * * Grand Caravan * * SE * For a smoother ride, opt for this 2019 Dodge Grand Caravan SE with a rear air conditioning, backup camera, braking assist, dual climate control, stability control, traction control, a MP3 player, anti-lock brakes, dual airbags, and side air bag system. It has a 6 Cylinder engine. A classic red exterior and a black interior are just what you need in your next ride. You can trust this mini van because it has a crash test rating of 4 out of 5 stars! This is the vehicle you have been waiting for! Call now to schedule a test drive! Please Keep in mind... Nationwide shipping available, Just ask! We accept all offers and approve most, Mancari's of Oak Lawn guarantees the best prices in the Midwest! Appointments are highly recommended, Call us today @ 708-423-1700. Please keep in mind our inventory changes daily. Tax, title, license and doc fees extra. Price includes: $2,750 - 2019 Retail Consumer Cash **CK1 (excl WE). Exp. 01/02/2019, $500 - Midwest 2019 Retail Bonus Cash MWCKA1. Exp. 01/02/2019

VIN: 2C4RDGBG5KR503272

Stock #: 55006D-9

Explore Payment Options

Compare and Save Real-Time Bank Offers
Customize Your Monthly Payment
Get Instant Trade-In Estimate

* 6 Cylinder engine * * GREAT DEAL AT $25,810 * * 2019 ** Dodge * * Grand Caravan * * SE * Outfitted with a rear air conditioning, backup camera, br ...

[ more ]

Explore Payment Options

Compare and Save Real-Time Bank Offers
Customize Your Monthly Payment
Get Instant Trade-In Estimate

* 6 Cylinder engine * * GREAT DEAL AT $25,810 * * 2019 ** Dodge * * Grand Caravan * * SE * Outfitted with a rear air conditioning, backup camera, braking assist, dual climate control, stability control, traction control, a MP3 player, anti-lock brakes, dual airbags, and side air bag system, this 2019 Dodge Grand Caravan SE is a true steal. It comes with a 6 Cylinder engine. It has a gorgeous billet clearcoat exterior and a black interior. You can trust this mini van because it has a crash test rating of 4 out of 5 stars! Interested? Call today to take this vehicle for a spin! Please Keep in mind... Nationwide shipping available, Just ask! We accept all offers and approve most, Mancari's of Oak Lawn guarantees the best prices in the Midwest! Appointments are highly recommended, Call us today @ 708-423-1700. Please keep in mind our inventory changes daily. Tax, title, license and doc fees extra. Price includes: $2,750 - 2019 Retail Consumer Cash **CK1 (excl WE). Exp. 01/02/2019, $500 - Midwest 2019 Retail Bonus Cash MWCKA1. Exp. 01/02/2019

VIN: 2C4RDGBG1KR503267

Stock #: 55001D-9

Explore Payment Options

Compare and Save Real-Time Bank Offers
Customize Your Monthly Payment
Get Instant Trade-In Estimate

* 6 Cylinder engine * * GREAT DEAL AT $25,810 * * 2019 ** Dodge * * Grand Caravan * * SE * Don't miss out on this 2019 Dodge Grand Caravan SE! It come ...

[ more ]

Explore Payment Options

Compare and Save Real-Time Bank Offers
Customize Your Monthly Payment
Get Instant Trade-In Estimate

* 6 Cylinder engine * * GREAT DEAL AT $25,810 * * 2019 ** Dodge * * Grand Caravan * * SE * Don't miss out on this 2019 Dodge Grand Caravan SE! It comes with a rear air conditioning, backup camera, braking assist, dual climate control, stability control, traction control, a MP3 player, anti-lock brakes, dual airbags, and side air bag system for an even better ride. It has a 6 Cylinder engine. It has a suave granite exterior and a black interior. Be sure of your safety with a crash test rating of 4 out of 5 stars. This is the vehicle you have been waiting for! Call now to schedule a test drive! Please Keep in mind... Nationwide shipping available, Just ask! We accept all offers and approve most, Mancari's of Oak Lawn guarantees the best prices in the Midwest! Appointments are highly recommended, Call us today @ 708-423-1700. Please keep in mind our inventory changes daily. Tax, title, license and doc fees extra. Price includes: $2,750 - 2019 Retail Consumer Cash **CK1 (excl WE). Exp. 01/02/2019, $500 - Midwest 2019 Retail Bonus Cash MWCKA1. Exp. 01/02/2019

VIN: 2C4RDGBG4KR503280

Stock #: 55009D-9

Explore Payment Options

Compare and Save Real-Time Bank Offers
Customize Your Monthly Payment
Get Instant Trade-In Estimate

* 6 Cylinder engine * * GREAT DEAL AT $25,810 * * 2019 ** Dodge * * Grand Caravan * * SE * If you're looking for a smooth ride, look no further than ...

[ more ]

Explore Payment Options

Compare and Save Real-Time Bank Offers
Customize Your Monthly Payment
Get Instant Trade-In Estimate

* 6 Cylinder engine * * GREAT DEAL AT $25,810 * * 2019 ** Dodge * * Grand Caravan * * SE * If you're looking for a smooth ride, look no further than this 2019 Dodge Grand Caravan SE with a rear air conditioning, backup camera, braking assist, dual climate control, stability control, traction control, a MP3 player, anti-lock brakes, dual airbags, and side air bag system. It has a 6 Cylinder engine. A charming white exterior and a black interior are just what you need in your next ride. This mini van is one of the safest you could buy. It earned a crash test rating of 4 out of 5 stars. Make your move before it's too late schedule a test drive today! Please Keep in mind... Nationwide shipping available, Just ask! We accept all offers and approve most, Mancari's of Oak Lawn guarantees the best prices in the Midwest! Appointments are highly recommended, Call us today @ 708-423-1700. Please keep in mind our inventory changes daily. Tax, title, license and doc fees extra. Price includes: $2,750 - 2019 Retail Consumer Cash **CK1 (excl WE). Exp. 01/02/2019, $500 - Midwest 2019 Retail Bonus Cash MWCKA1. Exp. 01/02/2019

VIN: 2C4RDGBG6KR503281

Stock #: 55010D-9

Explore Payment Options

Compare and Save Real-Time Bank Offers
Customize Your Monthly Payment
Get Instant Trade-In Estimate

* 6 Cylinder engine * * GREAT DEAL AT $25,810 * * 2019 ** Dodge * * Grand Caravan * * SE * Treat yourself to this 2019 Dodge Grand Caravan SE, which ...

[ more ]

Explore Payment Options

Compare and Save Real-Time Bank Offers
Customize Your Monthly Payment
Get Instant Trade-In Estimate

* 6 Cylinder engine * * GREAT DEAL AT $25,810 * * 2019 ** Dodge * * Grand Caravan * * SE * Treat yourself to this 2019 Dodge Grand Caravan SE, which features a rear air conditioning, backup camera, braking assist, dual climate control, stability control, traction control, a MP3 player, anti-lock brakes, dual airbags, and side air bag system. It comes with a 6 Cylinder engine. It has a ravishing white exterior and a black interior. Drive away with an impeccable 4-star crash test rating and prepare yourself for any situation. Make your move before it's too late schedule a test drive today! Please Keep in mind... Nationwide shipping available, Just ask! We accept all offers and approve most, Mancari's of Oak Lawn guarantees the best prices in the Midwest! Appointments are highly recommended, Call us today @ 708-423-1700. Please keep in mind our inventory changes daily. Tax, title, license and doc fees extra. Price includes: $2,750 - 2019 Retail Consumer Cash **CK1 (excl WE). Exp. 01/02/2019, $500 - Midwest 2019 Retail Bonus Cash MWCKA1. Exp. 01/02/2019

VIN: 2C4RDGBG6KR503278

Stock #: 55004D-9

Explore Payment Options

Compare and Save Real-Time Bank Offers
Customize Your Monthly Payment
Get Instant Trade-In Estimate

* 6 Cylinder engine * * GREAT DEAL AT $25,810 * * 2019 ** Dodge * * Grand Caravan * * SE * Outfitted with a rear air conditioning, backup camera, br ...

[ more ]

Explore Payment Options

Compare and Save Real-Time Bank Offers
Customize Your Monthly Payment
Get Instant Trade-In Estimate

* 6 Cylinder engine * * GREAT DEAL AT $25,810 * * 2019 ** Dodge * * Grand Caravan * * SE * Outfitted with a rear air conditioning, backup camera, braking assist, dual climate control, stability control, traction control, a MP3 player, anti-lock brakes, dual airbags, and side air bag system, this 2019 Dodge Grand Caravan SE is a true steal. It has a 6 Cylinder engine. For a good-looking vehicle from the inside out, this car features a gorgeous red exterior along with a black interior. With a 4-star crash test rating, this is one of the safest vehicles you can buy. Don't regret waiting on this one! Call today to schedule your test drive. Please Keep in mind... Nationwide shipping available, Just ask! We accept all offers and approve most, Mancari's of Oak Lawn guarantees the best prices in the Midwest! Appointments are highly recommended, Call us today @ 708-423-1700. Please keep in mind our inventory changes daily. Tax, title, license and doc fees extra. Price includes: $2,750 - 2019 Retail Consumer Cash **CK1 (excl WE). Exp. 01/02/2019, $500 - Midwest 2019 Retail Bonus Cash MWCKA1. Exp. 01/02/2019

VIN: 2C4RDGBG3KR503268

Stock #: 55029D-9

Explore Payment Options

Compare and Save Real-Time Bank Offers
Customize Your Monthly Payment
Get Instant Trade-In Estimate

* 6 Cylinder engine * * GREAT DEAL AT $25,810 * * 2019 ** Dodge * * Grand Caravan * * SE * With top features including the rear air conditioning, bac ...

[ more ]

Explore Payment Options

Compare and Save Real-Time Bank Offers
Customize Your Monthly Payment
Get Instant Trade-In Estimate

* 6 Cylinder engine * * GREAT DEAL AT $25,810 * * 2019 ** Dodge * * Grand Caravan * * SE * With top features including the rear air conditioning, backup camera, braking assist, dual climate control, stability control, traction control, a MP3 player, anti-lock brakes, dual airbags, and side air bag system, this 2019 Dodge Grand Caravan SE is a great decision. It has a 6 Cylinder engine. A classic granite exterior and a black interior are just what you need in your next ride. Want a mini van you can rely on? This one has a crash test rating of 4 out of 5 stars! Come see us today and see this one in person! Please Keep in mind... Nationwide shipping available, Just ask! We accept all offers and approve most, Mancari's of Oak Lawn guarantees the best prices in the Midwest! Appointments are highly recommended, Call us today @ 708-423-1700. Please keep in mind our inventory changes daily. Tax, title, license and doc fees extra. Price includes: $2,750 - 2019 Retail Consumer Cash **CK1 (excl WE). Exp. 01/02/2019, $500 - Midwest 2019 Retail Bonus Cash MWCKA1. Exp. 01/02/2019

VIN: 2C4RDGBG8KR503279

Stock #: 55008D-9

Explore Payment Options

Compare and Save Real-Time Bank Offers
Customize Your Monthly Payment
Get Instant Trade-In Estimate

* 6 Cylinder engine * * GREAT DEAL AT $25,810 * * 2019 ** Dodge * * Grand Caravan * * SE * Make sure to get your hands on this 2019 Dodge Grand Carava ...

[ more ]

Explore Payment Options

Compare and Save Real-Time Bank Offers
Customize Your Monthly Payment
Get Instant Trade-In Estimate

* 6 Cylinder engine * * GREAT DEAL AT $25,810 * * 2019 ** Dodge * * Grand Caravan * * SE * Make sure to get your hands on this 2019 Dodge Grand Caravan SE with a rear air conditioning, backup camera, braking assist, dual climate control, stability control, traction control, a MP3 player, anti-lock brakes, dual airbags, and side air bag system before it's too late! It comes with a 6 Cylinder engine. A ravishing white exterior and a black interior are just what you need in your next ride. You can trust this mini van because it has a crash test rating of 4 out of 5 stars! Interested? Call today to take this vehicle for a spin! Please Keep in mind... Nationwide shipping available, Just ask! We accept all offers and approve most, Mancari's of Oak Lawn guarantees the best prices in the Midwest! Appointments are highly recommended, Call us today @ 708-423-1700. Please keep in mind our inventory changes daily. Tax, title, license and doc fees extra. Price includes: $2,750 - 2019 Retail Consumer Cash **CK1 (excl WE). Exp. 01/02/2019, $500 - Midwest 2019 Retail Bonus Cash MWCKA1. Exp. 01/02/2019

VIN: 2C4RDGBG7KR503273

Stock #: 55012D-9

Explore Payment Options

Compare and Save Real-Time Bank Offers
Customize Your Monthly Payment
Get Instant Trade-In Estimate

* 6 Cylinder engine * * GREAT DEAL AT $25,810 * * 2019 ** Dodge * * Grand Caravan * * SE * This reliable 2019 Dodge Grand Caravan SE comes with a vari ...

[ more ]

Explore Payment Options

Compare and Save Real-Time Bank Offers
Customize Your Monthly Payment
Get Instant Trade-In Estimate

* 6 Cylinder engine * * GREAT DEAL AT $25,810 * * 2019 ** Dodge * * Grand Caravan * * SE * This reliable 2019 Dodge Grand Caravan SE comes with a variety of features, including rear air conditioning, backup camera, braking assist, dual climate control, stability control, traction control, a MP3 player, anti-lock brakes, dual airbags, and side air bag system. It comes with a 6 Cylinder engine. For a good-looking vehicle from the inside out, this car features a stunning onyx black exterior along with a black interior. Looking to buy a safer mini van? Look no further! This one passed the crash test with 4 out of 5 stars. Call today to test it out! Please Keep in mind... Nationwide shipping available, Just ask! We accept all offers and approve most, Mancari's of Oak Lawn guarantees the best prices in the Midwest! Appointments are highly recommended, Call us today @ 708-423-1700. Please keep in mind our inventory changes daily. Tax, title, license and doc fees extra. Price includes: $2,750 - 2019 Retail Consumer Cash **CK1 (excl WE). Exp. 01/02/2019, $500 - Midwest 2019 Retail Bonus Cash MWCKA1. Exp. 01/02/2019

VIN: 2C4RDGBG7KR503287

Stock #: 55015D-9

Explore Payment Options

Compare and Save Real-Time Bank Offers
Customize Your Monthly Payment
Get Instant Trade-In Estimate

* 6 Cylinder engine * * GREAT DEAL AT $26,666 * * 2019 ** Dodge * * Grand Caravan * * SE * You'll love getting behind the wheel of this 2019 Dodge Gra ...

[ more ]

Explore Payment Options

Compare and Save Real-Time Bank Offers
Customize Your Monthly Payment
Get Instant Trade-In Estimate

* 6 Cylinder engine * * GREAT DEAL AT $26,666 * * 2019 ** Dodge * * Grand Caravan * * SE * You'll love getting behind the wheel of this 2019 Dodge Grand Caravan SE, which is complete with amenities such as a rear air conditioning, backup camera, braking assist, dual climate control, stability control, traction control, a MP3 player, anti-lock brakes, dual airbags, and side air bag system. It has a 6 Cylinder engine. It has a classic onyx black exterior and a black interior. With an unbeatable 4-star crash test rating, this mini van puts safety first. Come see us today and see this one in person! Please Keep in mind... Nationwide shipping available, Just ask! We accept all offers and approve most, Mancari's of Oak Lawn guarantees the best prices in the Midwest! Appointments are highly recommended, Call us today @ 708-423-1700. Please keep in mind our inventory changes daily. Tax, title, license and doc fees extra. Price includes: $2,750 - 2019 Retail Consumer Cash **CK1 (excl WE). Exp. 01/02/2019, $500 - Midwest 2019 Retail Bonus Cash MWCKA1. Exp. 01/02/2019

VIN: 2C4RDGBG3KR503285

Stock #: 55002D-9