You now have the option to complete the purchase of a new or used vehicle from Mancari's without leaving the comfort of your own home! With our Online A-Z purchase, it only takes five easy steps. Our business manager, Ed Tapper, will take care of the rest. Here's how it works:

1. Search our extensive new inventory to get all the automotive details about the great Chrysler, Dodge, and Jeep models we have in stock until you find the car for you. Then click on the blue "Online A-Z Purchase" button.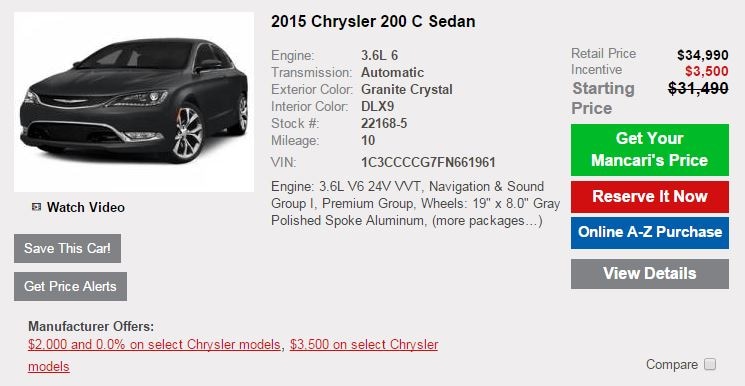 2. Gather up all the information from your old vehicle, and value your trade online to see what it's worth. Remember, trading in your vehicle is the easiest way to save money on a new car!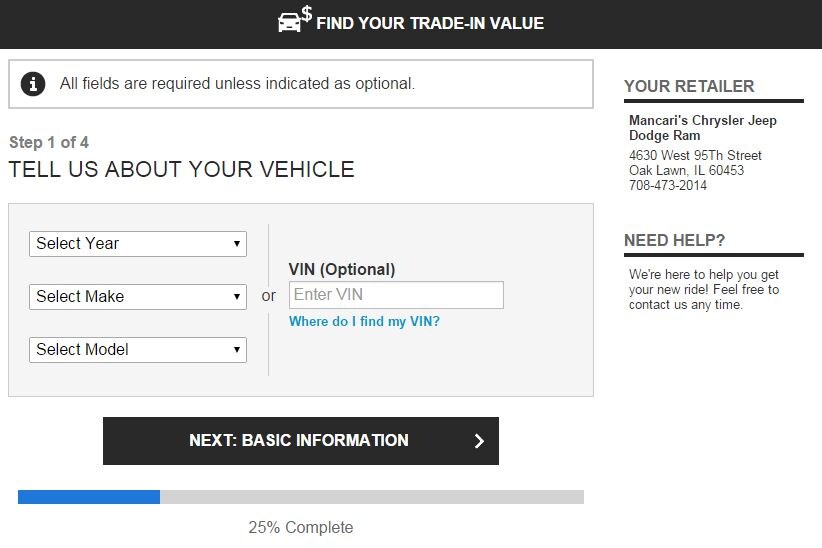 3. Enter in your credit score, rate, trade-in value, and payment terms, and we'll automatically generate a payment plan that's right for you, instantly!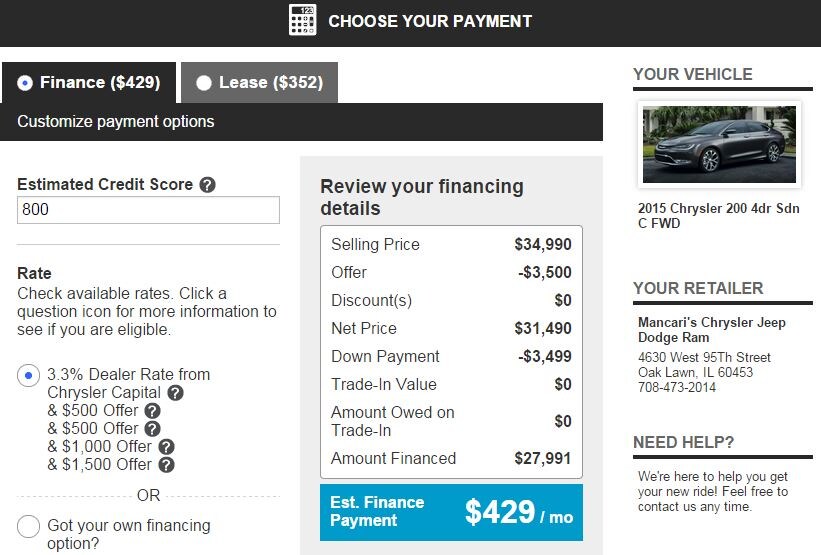 4. Enter your information and submit the form to finance your new vehicle.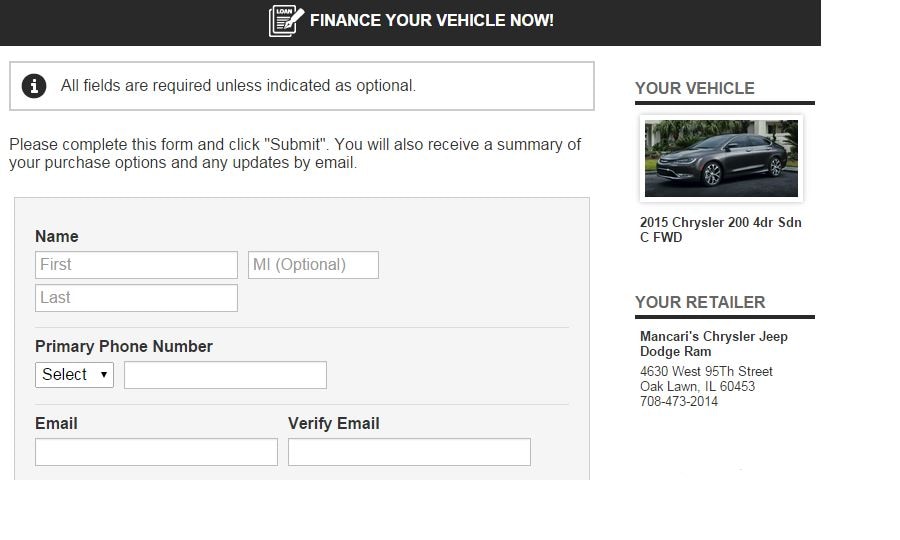 5. You're done! We'll deliver your new car right to your driveway for local customers, or we'll assist in transportation if you live out of town!